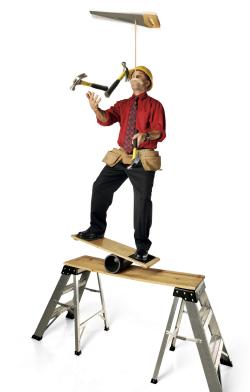 Every one of Roberto's performances are filled with comedic chatter, breathtaking visual stunts and lots of audience participation! Audiences love his wild comical antics, high-energy pace and amazing stunts. Roberto the Magnificents' Crazy Comedy Stunt Show is appealing to adults and children alike!
When Roberto the Magnificent explodes onto the stage be ready for an action-packed performance that highlights his unique variety of cirque-style skills that include riding very tall unicycles and industrial strength pogo sticks, juggling super sharp knives and flaming torches and spinning hand saws, all while keeping the audience engaged and laughing.
Get more information on
Roberto the Magnificent
.